Right, enough of this garbage. I gots pictures!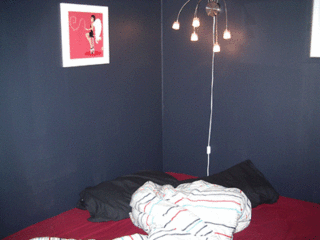 It's my room! Or the interesting corner, at least. It's very small, so I'm trying not to fill it up with crap. I'm going for a simple colour scheme, and that's pretty much it. You can see the Jon Allison print that I had done at Kinko's the other week, and it adds a splash of pink on the walls that I quite enjoy. So much so, in fact, that I've created 2 more images to hang in identical frames along the same wall. Check it out: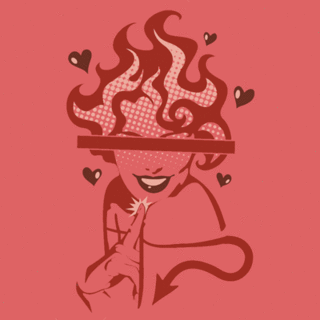 The tricky part now will be to find out where the original frame came from, and to paint them the same shade of white.