Happy Burt Reynolds Day!
That's right people, it's
Burt Reynolds Day
, most joyful of all holidays. Yes, today's the day when many will celebrate by confounding highway police with cryptic CB radio lingo, and wear cowboy hats and drive trucks and such. No matter what you do to celebrate, one thing must always remain constant: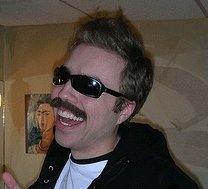 You must have a kickass moustache. No excuses.